To my sweet, loving, nearly 3 years old #breastfeeding daughter…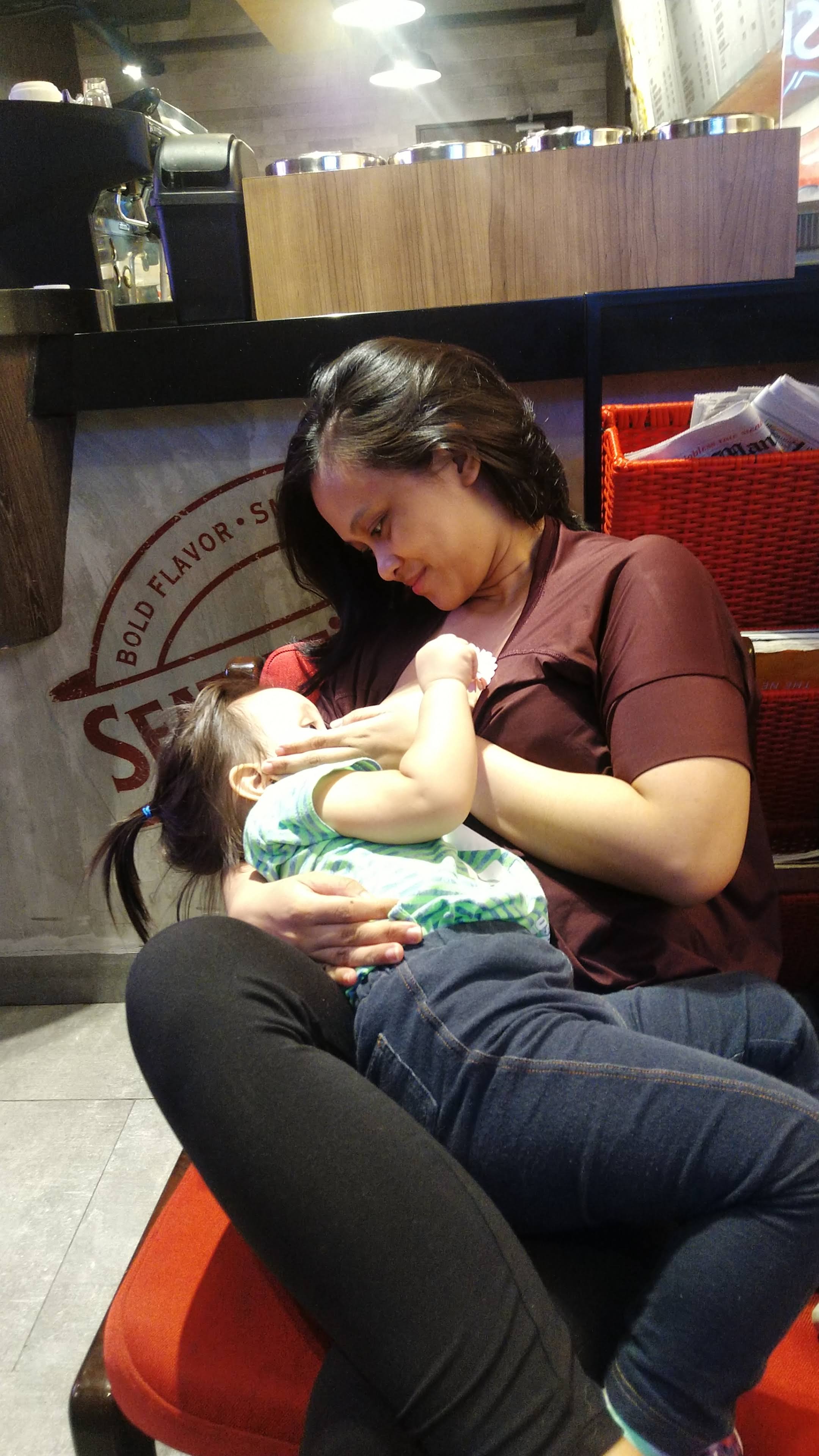 Back then, I told myself that when the time comes and I'll have my own children, I will breastfeed until I can.
Can you believe it?! It's almost 3 years now! ❤️
As a baby, you were pretty easy to handle.
But you only have one request, always, "Mama dede, pwiizz (please). You love Mama singing, being in my arms and sleeping together while nursing. You are such a clingy baby and up to today, you still are. 😂
Our breastfeeding journey will always be the greatest thing that ever happened to me, to us.
When I gave birth to your baby brother, through cs operation, I thought that our journey was over, because you weren't able to drink for a few days.
But you patiently waited for me to be ready again.
Thank you.
I know there are times when I can't breastfeed you, because your brother needs it more than you now.
I'm very glad that you're sharing with your brother too, even if sometimes it's a bit hard to tandem feed both of you.
You're a toddler now, and I know someday you will not ask for Mama's milk anymore.
Someday, you will just go straight to bed without the need to drink milk from Mama.
Thinking about it makes me sad.
I will always forever remember the way you smile and giggled while still latched on.
I will one day miss the weight of your tiny little hands on my chest while nursing.
Every day, I see you growing from babyhood.
That's why, as much as I can, I enjoy every moment with you.
But I might definitely cry once our breastfeeding journey come to an end.
Clingy Momma here too. Hahaha.
Time is fast. You're growing up so fast.
When the time comes that you fully wean, I will put all our loving breastfeeding memories together in my heart (& Blog😂), and prepare to our next adventure as Mommy & Daughter.
I love you my little princess.