It seems like Canadian popstar Carly Rae Jepsen has already surrendered her heart to the Philippines as she enjoys her visit to Intramuros, Manila.
The singer-songwriter finally returned to the Philippines for her exclusive performance at a music festival in Muntinlupa, where a lot of Filipino fans, who had manifested for her much-anticipated comeback, eagerly waited.
In an Instagram post, Carly revealed that she had recently visited Intramuros and shared some wonderful snaps that she took while exploring the city.
Carly was seen visiting some of the most popular historical sites around Intramuros, while also running into lucky fans and delighting them with selfies.
"Finally back in the Philippines and it's been the most fabulous trip! So much warmth and generosity from everyone we met," the Popstar said.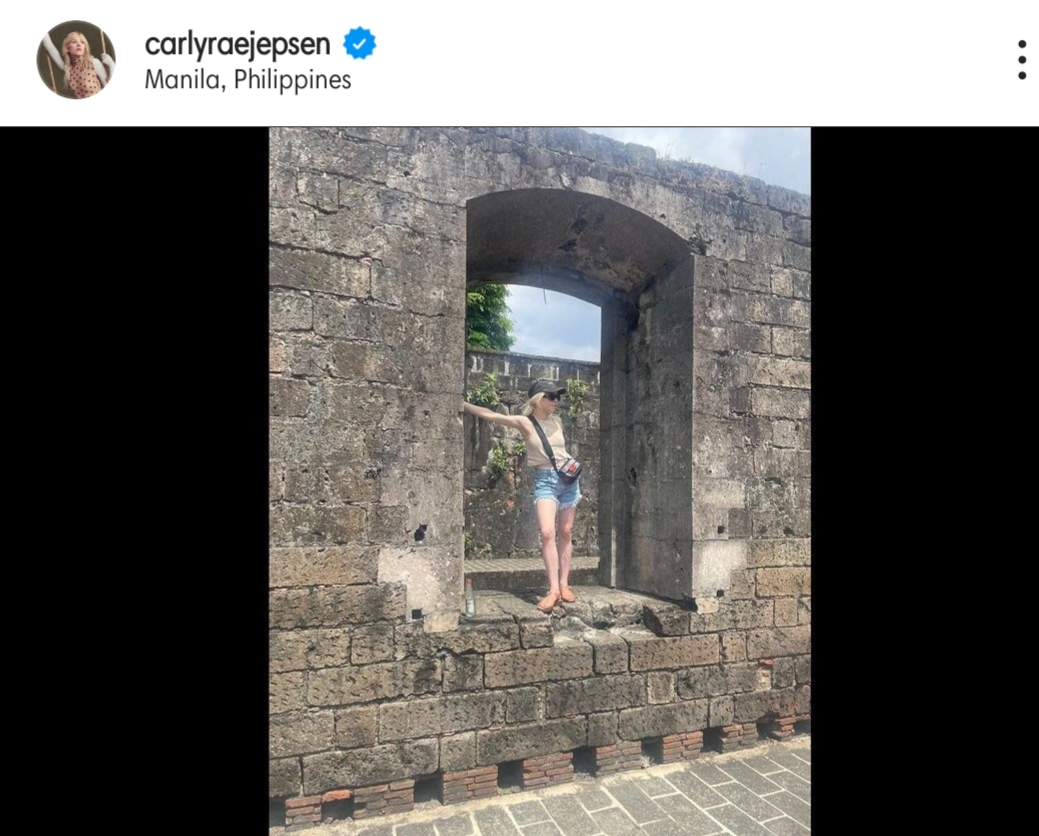 But the most fascinating thing that her fans immediately noticed was her photo, which showed Carly trying and enjoying dirty ice cream at Fort Santiago.
Some were even asking for Carly's feedback, while also suggesting other Filipino goods to try on her next visit to Intramuros.
"We went exploring the city's historical sites plus had some of the best food we have ever eaten," she added.
Fans were really touched by their idol's appreciation for the Philippine culture, commenting that it was truly nice having her here and that she definitely has to come back to try out other Filipino snacks and delicacies.
The popstar ended her post by thanking everyone in the Philippines who has warmly welcomed her with open arms, which truly proves that Filipinos have unparalleled values of hospitality and kindness that others will always find admirable.
Photo Credit:
https://www.instagram.com/carlyraejepsen/