CREAMY TUNA AND MUSHROOM PASTA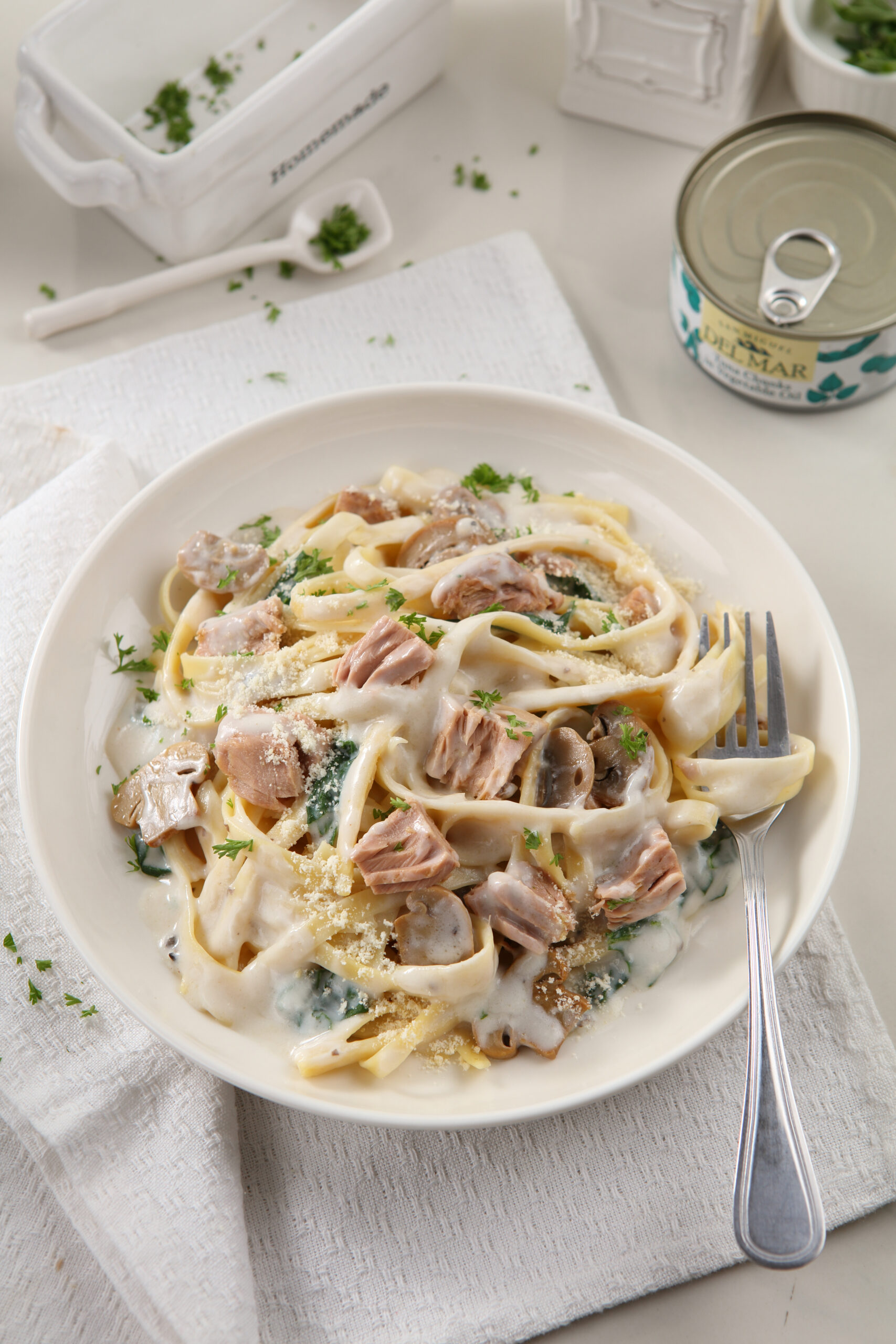 Ingredients:
1/4
cup
MAGNOLIA GOLD BUTTER UNSALTED
2
tbsp
minced onion
1/2
cup
sliced button mushrooms
1 (298 g)
can
cream of mushroom soup
2
cups
MAGNOLIA FRESH MILK
1 (185 g)
can
SAN MIGUEL DEL MAR TUNA CHUNKS IN OIL
1
tbsp
chopped dill leaves (optional)
1/4
kg
spaghetti noodles, cooked according to package directions
Procedure:
In a saucepan over medium heat, melt butter and sauté onion and mushrooms.
Add cream of mushroom and milk. Mix until lump free and cook for 5 minutes.
Stir in tuna and dill, and simmer until sauce thickens, stirring occasionally.
Toss pasta into the sauce.
Makes 6 servings.
Yield: 6 cups
Tip/s:
Substitute dill leaves with chopped parsley or basil leaves.
Add sliced black olives for flavor boost.
#Madalicious #PureAuthenticTuna #SanMiguelDelMar