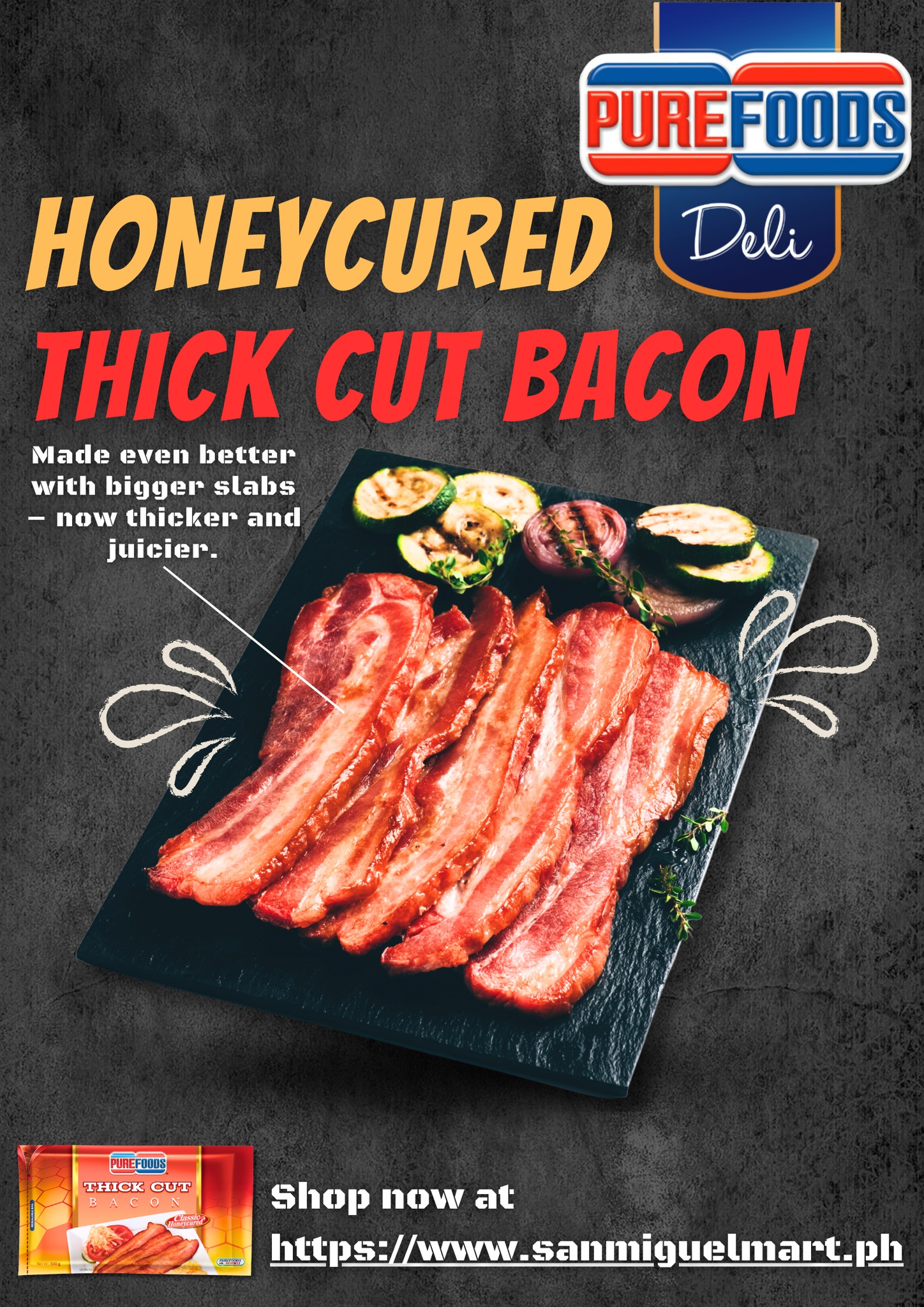 Purefoods elevates the dining experience with the introduction of Purefoods Honeycured Thick Cut Bacon, making it easier than ever for everyone to have a flavorful bite. Now with larger and juicier slabs that redefines satisfaction. This delectable creation strikes a harmonious chord between the sweet and savory, an exquisite flavor balance that resonates with Filipino families' palates.
Beyond its traditional breakfast allure, Purefoods Honeycured Thick Cut Bacon transcends expectations, seamlessly enhancing an array of dishes. From sumptuous pastas to comforting soups, from mouth watering pizzas to stacked sandwiches – there's no end to what you can do.
Simply put, Purefoods Honeycured Thick Cut Bacon stands as a testament to the extraordinary potential of this beloved ingredient. With each bite, it adds a layer of indulgence that elevates ordinary meals to extraordinary experiences.