The Global Authors Summit ™ 2019 is happening in the Philippines
Are you planning to write a book but you don't know where to start? Here's good news for you!
As a blogger and an aspiring author, this really is exciting because I believe that I will learn a lot from this summit and will definitely answer my questions like "How do I start" "What content should I start with" "When is the right time", and a lot more.
Here are the details for this exciting summit: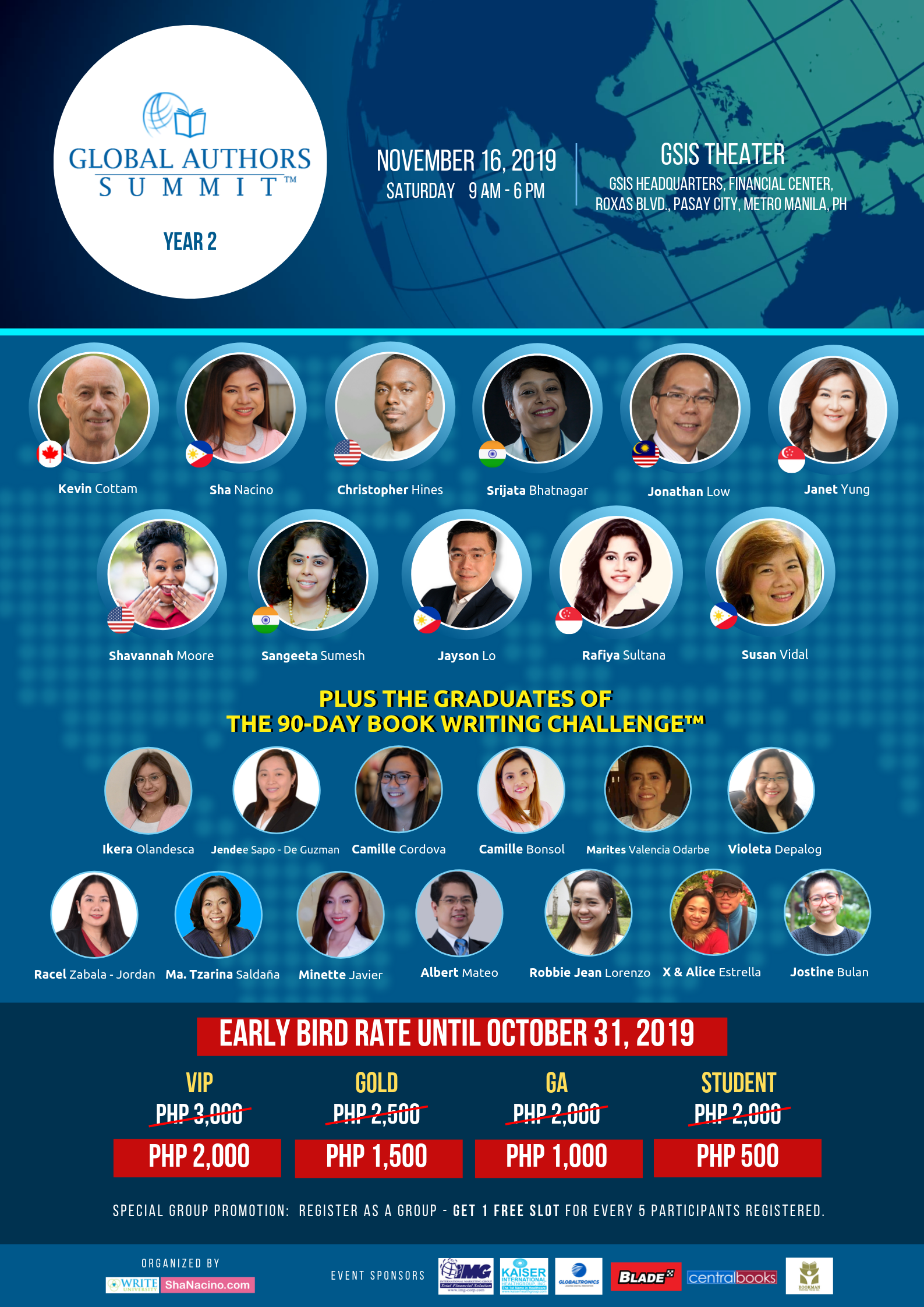 The Global Authors Summit™ 2019: Write Books. Inspire People, the biggest LIVE learning event for authors and aspiring authors globally is happening in November 16, 2019 here in the Philippines.
The event will be attended by 500-600 local and international delegates. There will be over 20 speakers from the Philippines and the different parts of the globe such as Singapore, Malaysia, India, UAE, U.S.A, and Canada.
According to Sha Nacino, the founder of The 90-Day Book Writing Challenge™ and the Global Authors Summit™, "The event is the perfect opportunity for authors and aspiring authors to gain inspiration, tips, and knowledge so that you, too, can write your own book."
"It is also a great venue to network and meet the other stakeholders of the book and publishing industry. Through this event, we hope to pave the way for individuals who are dreaming of writing their own book." Nacino added. 
It's a whole day event that will happen on November 16, 2019 (Saturday) from 9:00 am – 6:00 pm at the GSIS Theater, GSIS Headquarters. Financial Center, Roxas Blvd., Pasay City, Metro Manila, PH.
This year's Global Authors Summit will feature international speakers and authors such as:
Kevin Cottam from Canada – The Global Nomad Leadership Coach

Jayson Lo – Highly sought-after speaker and bestselling author of the book: YOUnique "Understanding Others by Understanding YOU" 

Susan Vidal – Bestselling author of the book "The Gospel According to my Kitchen Sink"

Christopher Hines – African-American Author, known as the "Creative Director for Entrepreneurs"

Jonathan Low – Global Conference Speaker and Author

Sangeeta Shankaran Sumesh from India – Bestselling Author and High-Performance Business Coach

Janet Yung from Singapore – Author of the book series, "Being Happy and Successful"

Shavannah Moore – American Author and Global Empowerment Speaker

Sha Nacino – Bestselling Author and International Speaker on Gratitude and Creativity

Srijata Bhatnagar from India – Global Speaker on Setback Leadership & Heartful Networking

Rafiya Sultana – Professional Keynote Speaker, Corporate Trainer & Transformational Coach
Graduates of the 90 Day Book Writing Challenge from the Philippines and abroad will also be flying in to Manila to share inspiration, tips and learnings that they had on their own book writing journey. Meet and Greet Indie Authors Albert Mateo, Camille Bonsol, Camille Cordova, Ikera Olandesca, Jendee Sapo – De Guzman, Jostine Bulan, Ma. Tzarina Saldaña, Marites Valencia Odarbe, Minette Javier, Racel Zabala – Jordan, Robbie Jean Lorenzo, Violeta Depalog and X & Alice Estrella.  
The event is organized by Sha Nacino in partnership with Write University. Sha Nacino is a trusted global speaker, a Jack Canfield Certified Trainer on Success Principles, an author of 12 books, and the founder of HR Summit Global, Overseas Filipinos Summit, Write University and The 90-Day Book Writing Challenge.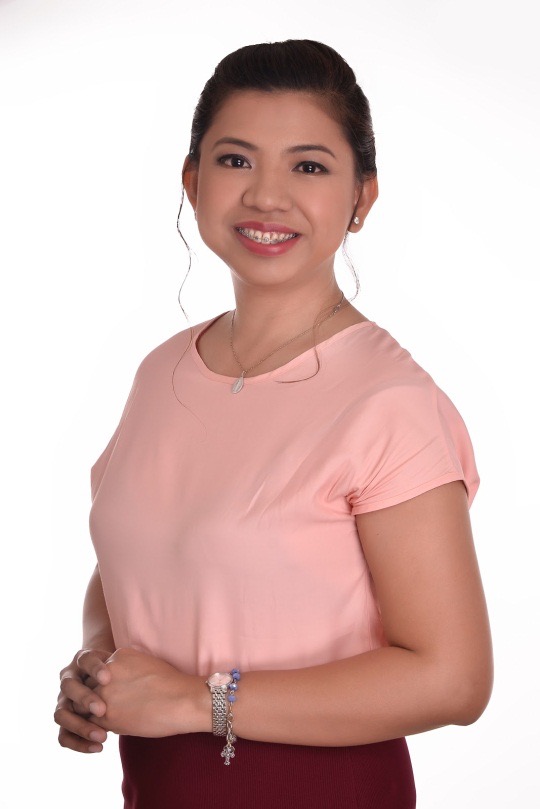 For details and registration, visit www.GlobalAuthorsSummit.com or contact 0915-6229212 Early Bird Rate and Special Student Rate are available until October 31, 2019. 
This event is sponsored by International Marketing Group (IMG), Kaiser, Globaltronics, Blade Auto Center, Bookman, Inc. and Central Book Supply, Inc.  
—————————————–
#GlobalAuthorsSummit #The90DayBookWritingChallenge #HowToWriteandPublishABook #GLAS2019